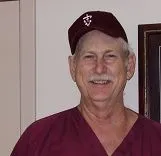 Dr. Allen J. Bolt, DVM
Dr. Bolt has over 35 years experience and continues to further his education to better serve his patients.
Animal Health & Medical Center is a family owned and operated veterinary hospital in Abilene, TX for over 13 years. We are a small animal and horse practice.
Full service Medical & Surgical Facilities
State-of-the-Art Laser Surgery & Monitoring Equipment
Small Animal Hospital Facilities
Video Ear Scope
Geriatric Health Screening Available
Dental Care
Full In house lab for Coggins Testing
K Laser Therapy
Pain Management
Wound Healing
Rehabilitation
Hills Prescription Diet
Stem Cell Transfer
"We want your pet to be a part of our family!